So what is this 'Blogging' all about?
Posted on
Well here I am, entering the world of yet another technological advance that I am sure I am behind on already!!
I have to say that the process I have gone through with setting up this website has forced me to learn things I would never have looked at before and although has been very rewarding has been very difficult and at times I didn't think I could do it.
So why the blog?
To be honest I am missing the more personal interaction with my customers that I had through Facebook. I believe that people buy from people and I have put a lot of thought into how to connect with my website customers, so I thought I would try this blog thingy (can you tell that I don't know what the heck I am doing lol).
Who are the people behind Maisy Moo Fabrics?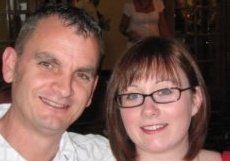 Essentially its just me. Cerian, 36-year-old mum of 2, fitting this business in part-time around the joys of school runs, swimming lessons, assemblies etc, but my lovely husband Craig is usually dragged in now and again during busy times to help me out.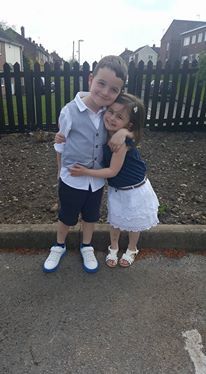 My Kids Jack (5) and Maisy (3) occasionally come to the workshop with me to 'help' by using all my parcel labels, hiding my pens and building Bat Caves behind the massive rolls of wadding!!
I also have to mention my extremely helpful parents Anna & Rick (I wont mention their age :-)) who have supported me through setting up this business and are always there to support financially when I want to develop certain areas of the business.
Last but not least...Emma. Emma is a friend who makes very pretty children's clothing over at
Pixie & Rose
and has recently started coming to help out a few times of the month to make sure that orders are sent on time when we are busy (and that I keep up with my filing through sheer shame of the growing pile she gets to see).
So that's the basics but I don't want to waffle on for too long. I will tell you a little more about me and where I have come from in my next post, along with an update with whats happening at Maisy Moo Fabrics.
I would love to know any thoughts and advice on this blogging lark so please feel free to add any comments.
Speak soon xxx